A Brief Overview

Wood is an essential commodity that has served mankind since time immemorial. Wooden products are widely made to suit the taste and needs of the consumers. B. S. ENGINEERING MACHINERY PVT. LTD. is a name that runs synonymous with affirmative quality, innovative products, and honest business approach. Established in the year 1953, we are a pioneer manufacturer, exporter, supplier and service provider of wood processing machines like Plywood Machine, Plywood Making Machine, Bamboo Processing Machines, Bamboo Hot Press, Plywood & Veneer Machines, Rubberized Coir foam Machines, Wood Working Machines, Boilers, Thermic Heater etc.

Our sophisticated range of products are well known throughout for their excellent performance and long life. These machines are primarily used for making plywood and flush doors. We also play a key role as a service provider, undertaking structural and EPC projects like Industrial Sheds, Warehouse, Flood Light Tower, Communication Tower, etc.
Our Key Strategies
Since our inception, the core philosophy of B.S. Engineering Corporation has been to provide truly value creating products and services that can enable its customers to avail them at affordable prices. Thus, providing quality products on time to them remains our foremost motive. We try to cater to the varied requirements of our clients by understanding specifically their needs and expectations.

We have been successful in creating to a substantial customer base in both the domestic and international market. Our esteemed clients include Kitply, National Century Rilaxon, Century Fibre Foam. We export 90% of our products across the world.

Products We Offer
B. S. ENGINEERING MACHINERY PVT. LTD. is a pioneer manufacturer, exporter, supplier and service provider of the following range of products:

Bamboo Processing Machines: Bamboo Hot Press, Bamboo Impact Splitting Machine, Bamboo Mat Dryer, Bamboo Saw Splitting Machine, Belt Sander, Double End Cutting Machine, Glue Squeezer cum Spreader, Knot Removing Machine, Resin Applicator, Scissor Lift, Sliver Machine, Tunnel Dryer
Plywood & Veneer Machines: Automatic DD Saw, Pneumatic Veneer Clipper, Automatic Veneer Clipper, Glue Mixer, Glue Spreader, Hydraulic Hot Press, Aluminium Caul Cooling Fan, Hydraulic Scissor Lift, Automatic Chain Feed D.D. Saw, Narrow Belt Sander, Seasoning Kiln, Resin Kettle
Rubberized Coir foam Machines: De-Twisting Machine, Latex Tank, Ball Mill, Waste Breaker, Automatic Sheet Plant, Spray Booth Cabin, Hydraulic Mat Press, Vulcaniser, Vertical Cutting Machine, Feeder Unit
Wood Working Machinery: Supplier of Rip Saw Machine, Thickness Planner, Circular Saw Machine, Surface Planner, Vertical Spindle Moulder, Belt Sander, Vacuum Pressure Timber Treatment Plant, Seasoning Kiln
Boilers: Steam Boilers, Thermic Fluid Heaters, Fired Hot-Air Generator, Heat Exchanger.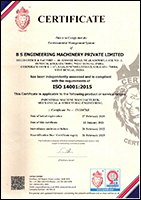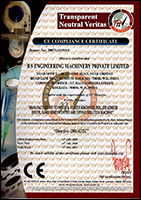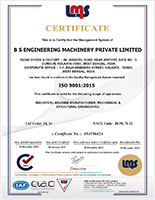 Read More